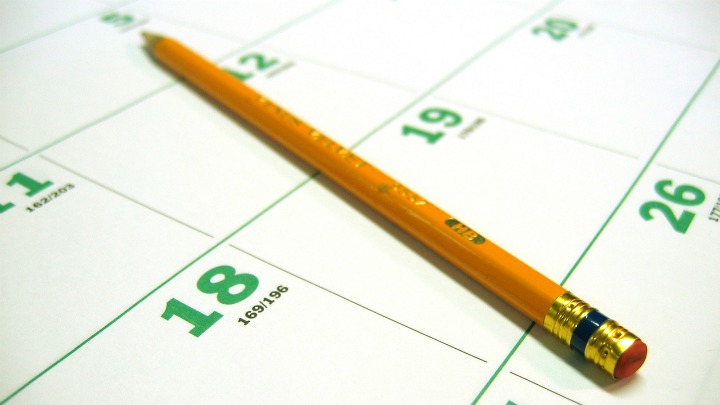 Everyone is different, but there is a predictable timeline when you quit drinking. The following lists the common physical and psychological milestones for alcoholics when they first enter recovery.
As always, heavy drinkers should consult a professional about the dangers of alcohol withdrawal, especially if it's their first time going sober in many years.
Don't be discouraged on hard days, remember the positive effects of sobriety are worth the struggle.
**This page is a work in progress.
Below is a general guideline, I've included links to my blog posts for each milestone.
Day 1 sober – Desperate resolve to finally quit drinking
Day 2 sober – Searching for information. Craving starts to hit you and real physical withdrawal
Day 3 sober – Short-term symptoms withdrawal peaks at 72 hours
Day 4 sober – Fatigue and self-doubt, why is this so hard? Critical to seek outside help.
Day 5 sober – Mood swings and irritability
Day 6 sober – Hints of relief as the physical withdrawal is nearly finished.
Day 7 / 1 week sober – Feeling of pride, accomplished one week. Moving into the psychological struggle of adjusting to life without drinking.
Day 8 sober – Strange dreams, especially of alcohol
Day 9 sober – Introspection as foggy thinking starts to clear
Day 10 sober – Begin to notice the health improvements
Day 11 sober – Alternating between hope and anxiety
Day 12 sober – New sense of well-being
Day 13 sober – Looking for outside help, even spiritual assistance
Day 14 / 2 weeks sober – Another milestone and growing confidence
Day 15 sober – Anger about all the problems alcohol caused
Day 16 sober – Self doubt and boredom
Day 17 sober – Reaching out to help to help others
Day 18 sober – Learning to avoid relapse
Day 19 sober – Anger and mood swings continue
Day 20 sober – Hope to be nearing another milestone
Day 21 / 3 weeks sober – Realization that sobriety is my new happy
Day 22 sober – Mood swings and looking for professional help
Day 23 sober – Gratitude for those helping you fight addiction
Day 24 sober – Honesty about regrets from drinking days
Day 25 sober – Anger at alcohol itself, for all the lies I believed
Day 26 sober – Reflecting on rock bottom
Day 27 sober – Seeing longer term health benefits, my blood pressure is normal
Day 28 sober – Recognizing drinking triggers and fighting through hard days
Day 29 sober – Learning to live one day at a time
Day 30 sobriety / 4 weeks / 1 month sober – The freedom in admitting that I was powerless
5 Weeks / 35 days sobriety – Still struggling to find my sleep pattern
6 Weeks Sober / 42 days sobriety – Learning to cope with life's mess
7 Weeks  Sober / 49 days sobriety – I couldn't stop talking about being sober
8 Weeks / 56 day sobriety – This was a day I almost relapsed
60 Days / 2 months sober – More roller coaster
9 Weeks sober / 63 days sobriety – Starting to believe the AA promises
10 Weeks sober / 70 days sobriety – Is PAWS a real thing?
Day 73 Sober – No situation is so bad that a drink can't make it worse.
Day 74 Sober – I though it would get better by now.
Day 75 Sober – I can't even do relapse right.
Day 76 Sober – I started taking my bipolar medicine, here's why.
11 Weeks sober /  77 days days sobriety – Contract for dealing with cravings.
12 Weeks / 84 days sobriety – recovery helped me relocate
Day 86 Sober– My chair at AA is important
Day 88 Sober– Physical amends, running a 5k race
3 months sober / 90 days sobriety – recovery is possible
13 Weeks / 91 days sobriety – dealing with debts
14 Weeks Sober / 98 days sobriety – the triple digit is coming
Day 100 Sober – remembering who got me this far
15 Weeks Sober / 105 days sobriety – feeling depressed again
16 Weeks Sober / 112 days sobriety – sharing my imperfect story
17 Weeks Sober / 119 days sobriety
4 Months Sober / 120 days sobriety
18 Weeks Sober / 126 days sobriety
Seek Professional Help
My blog posts are simply sharing my experience fighting addiction. Alcohol withdrawal is a dangerous situation and you need to educate yourself on the risks.
There are many health benefits when you get rid of alcohol. Your body will begin to heal and reverse some of the damage. Quitting drinking has a host of positive physical side effects, as you would expect when you remove a toxic chemical from your system.
The positive effects of quitting alcohol are dramatic, even for moderate drinkers. Check out this experiment that ran blood tests before and after a 30 day no alcohol challenge.