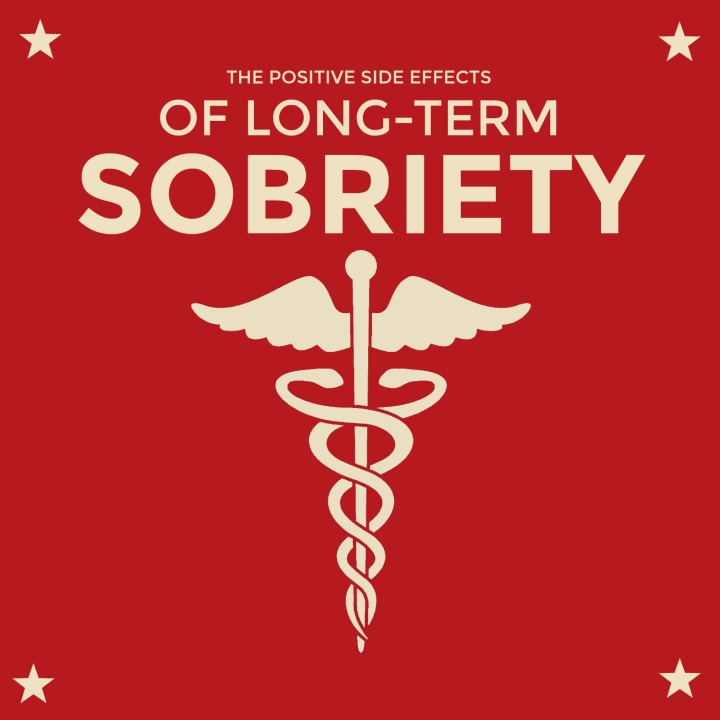 We're all familiar with the negative effects of alcohol and the nasty symptoms of withdrawal. Today I want to talk about the positive benefits of recovery. Enjoy and leave a comment to add your own!
25 Positive Side Effects of Long-Term Sobriety
Lower blood pressure
Increased compassion for others
Decreased ability to lie
Vision improves
Healthy weight loss (or gain)
Capacity for long-range planning
Persistent sensation of joy
Sudden outbreaks of laughter
General sense of wellbeing
Emotional regulation
Self awareness
Improved sleep quality
Better sexual performance
Long and short-term memory improves
Aversion to negative thinking
Interest in new activities or hobbies
Lowered occurrence of antisocial behavior (fighting, lying, stealing)
Increased emotional intelligence
Better sleep
Skin appears younger
Predictable digestive function
Improvement of coexisting conditions (anxiety, depression, bipolar, etc)
Feelings of freedom, hope, self worth
Difficulty remembering why you drank
Strong desire to help other addicts
Thanks to my online friends who helped me kick around this list, especially Jen from Team Sober. Please leave me a comment to add your own thoughts to this list. I'd like it to keep it growing.