You don't have to get sober alone!
We are here to share your experience and offer encouragement – one day at a time.
Sober Tony, Editor and Founder
Tony is the founder and editor of Daily Recovery Club. He writes from his personal experience of alcohol addiction and recovery. In his former life he earned a MA in Education and worked as an assistant pastor.
This blog is not professional or medical advice, rather a support community for others suffering from alcoholism. He is an expert on failure, starting over, and trying to laugh at the absurdity of it all.
Contact Information: 
via email — Hello@dailyRecovery.club
on Twitter @SoberTony
---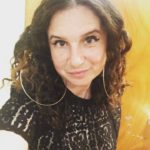 Sarah Fader, writer
Sarah Fader is the CEO and Founder of Stigma Fighters, a non-profit organization that encourages individuals with mental illness to share their personal stories.
She has been featured in The Washington Post, The Atlantic, Quartz, Psychology Today, The Huffington Post, HuffPost Live, and Good Day New York. Browse her books on Amazon.com
---
Meet Sober Tony – The Longer Version
This blog is my recovery story. Sometimes it's ugly, but I try to keep it honest. I'm putting myself out there for one simple reason – I want to help you fight back against your addiction.
My rock bottom was living in a ghetto in Haiti. That's where I finally admitted I was powerless over alcohol. Now I'm Sober Tony, working the 12 steps and doing recovery one day at a time.
I'm was a married guy with a houseful of kids. I used to be very religious and even studied theology in college. After that I earned a master's degree in education. I ran marathons and used to take good care of my health. For 10 years I worked as an assistant pastor and have done volunteer work overseas.
From the outside my life looked great. I was the last person you'd expect to have a drinking problem. In my mind I had it all by the time I was 35 years old.  There was only one problem, I was losing control of myself.
I've been a secret alcoholic since I was a teenager. Then it got a lot worse.
Because of some early business success, I could afford to work from home. That extra freedom was my downfall. In 2016 (pre-sobriety) I enjoyed a morning binge while working in my home office, afternoon nap, dinner with the family and then a second binge while wrapping up some work in the evening. I thought it was fun, once I found the right drinks to avoid hangovers and vomiting. Things kept getting worse, every area of my life was suffering and I'd have several blackouts a week.
I was drunk driving almost every day, putting the kids I loved in serious danger.
While looking for answers online, I discovered other people blogging about their recovery. It was inspiring and fit my interests (I've been a web developer / online content editor). That's how this blog started in June 2016.
I made it to 17 days sober. It was amazing, but then I relapsed.
The addiction came back full force and things progressed fast. Nothing seemed to matter anymore. My health spiraled downward and my marriage fell apart. I detached from anything that kept me away from drinking. That's how I found rock bottom and ended up living in a Caribbean ghetto (map).
Fast forward 6 months and I'm sober again. This time is different.
This blog started as my long-shot because I was short on hope. Each day I'm gaining a little courage and discovering what it means to get sober. You can read my Sobriety Journal posts starting at Day #1
We are stronger together
You don't have to do this thing alone. I'm in the fight of my life here. Addiction wants me to die, but I'm not going to lose this time.
I'm dreaming that this blog could become a safe place for others too. It's where we can talk about addiction, sobriety, recovery, and fight this demon of alcohol.  I'm hopeful my stories will help someone else out there too.
It all starts when you leave a comment on any post.
I've been featured on several other websites.