Despite my cool laundry day selfie, it's been a rough week. After 6 weeks sober, I'm feeling mixed up. There are two story lines in my brain.
First, I can't express enough gratitude for this miracle called recovery. There should be a parade to honor everyone that's given me support. Blog readers and friends on Twitter has been amazing. At 42 days sobriety, I'm so very thankful.
Second, I'm an emotional mess. The last few days I've been cycling through anger, joy, anxiety, and despair. These extremes are hitting me several times each day. I don't remember how normal is supposed feel. I thought I'd be more stable after 6 weeks without alcohol.
It's moments like this that drive me to Pinterest and Tumblr for internet meme wisdom.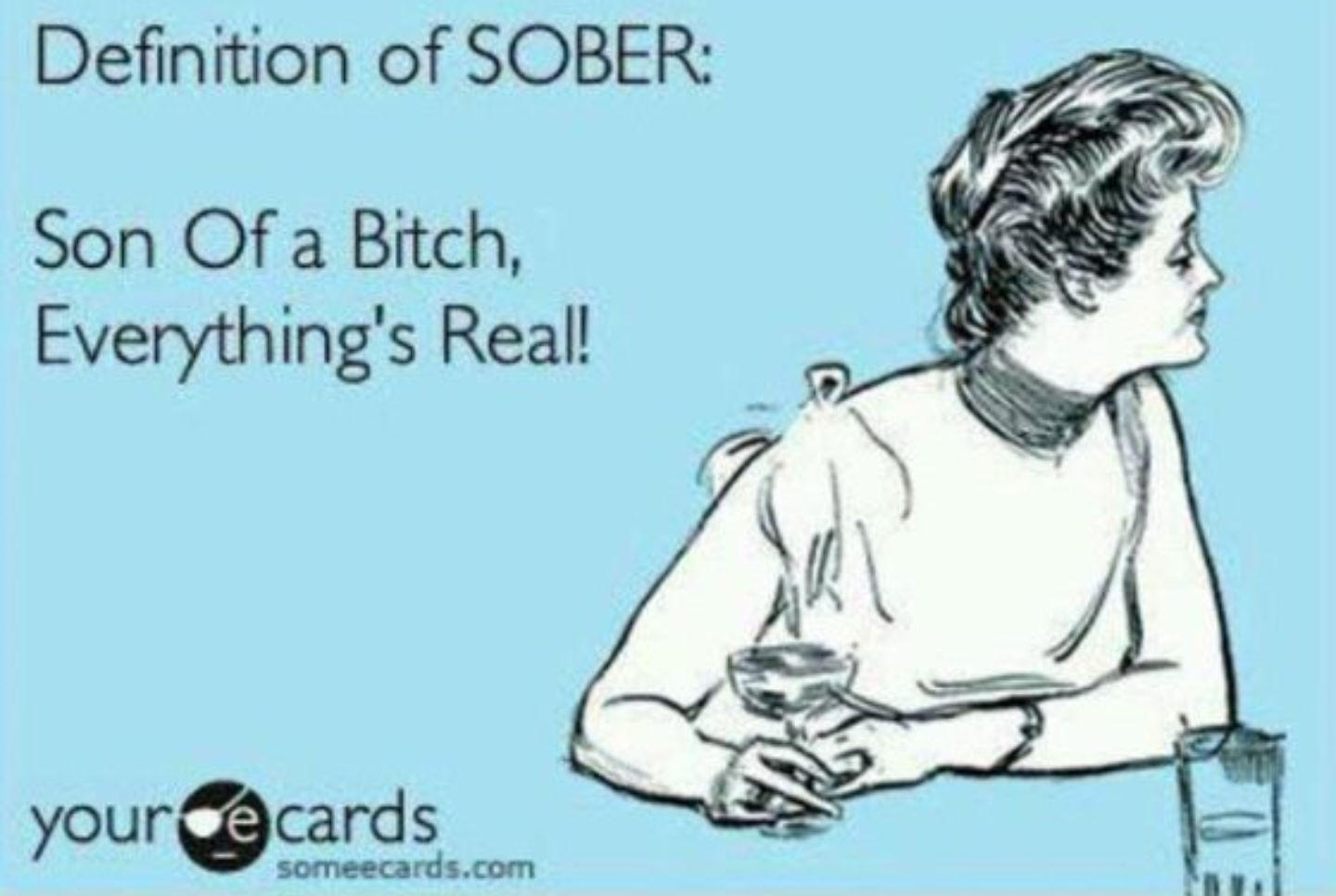 Who can argue with an acronym?
Friends are saying this is part of the process. My brain is adapting to life without constant poison. Sober Senorita put it this way:
After years of numbing yourself with drugs and alcohol, your true emotions come through and they will hit you like a ton of bricks.
Drinking is not an option. Even when the possibility comes to mind, it sounds ridiculous. The spell of alcohol has been broken and I'm not looking back.
So, I've been stepping back and trying to be rational, but this week has been hard. My mind keeps racing ahead to problems I can't possibly handle today.
When should I fly back to America? (story here)
Does that mean my relationships here aren't real?
How will I relate to my kids?
Is my marriage really over? Do I even want to save it?
How can I face everyone​ in my old life?
Another meme worth sharing: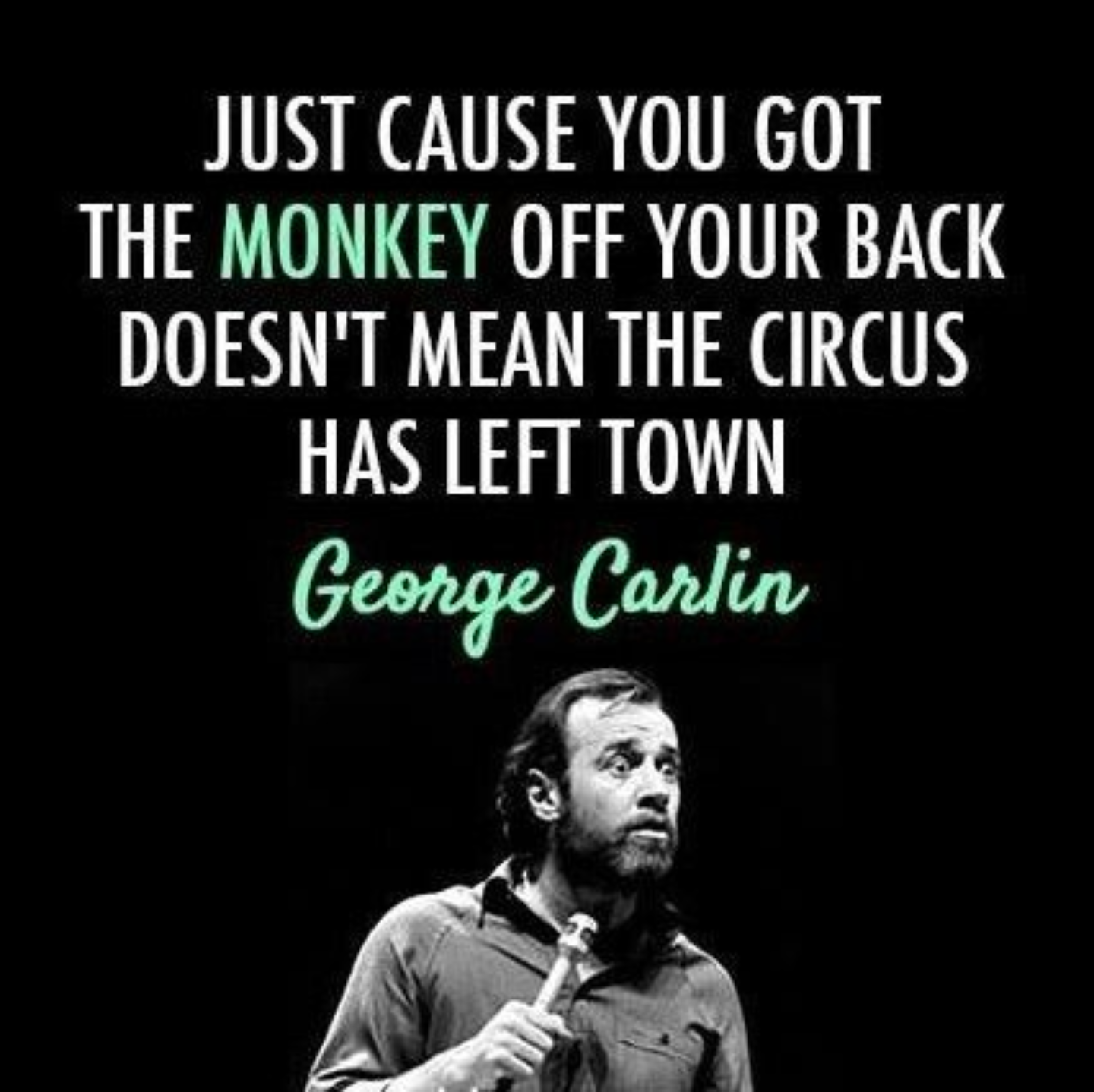 It's​ felt like a circus in my head this week.
Those big life questions can wait until I'm back on my feet. The only hurry  is me wanting closure, to feel settled again. That's a lot to ask after only 6 weeks sober.
I need to remember sobriety today is the only thing on my agenda. Recovery is job #1 and I'm working the 12 steps. Even if I knew all the answers about my life, there is nothing I could do differently today.
I need to choose gratitude and let the problems wait until I'm stronger. I want to enjoy the miracle of this day, not worry about what might happen next week.
Recovery is still new for me
I like the simplicity of this model from Dr Harry's book Being Sober. He describes three stages of healing from addiction.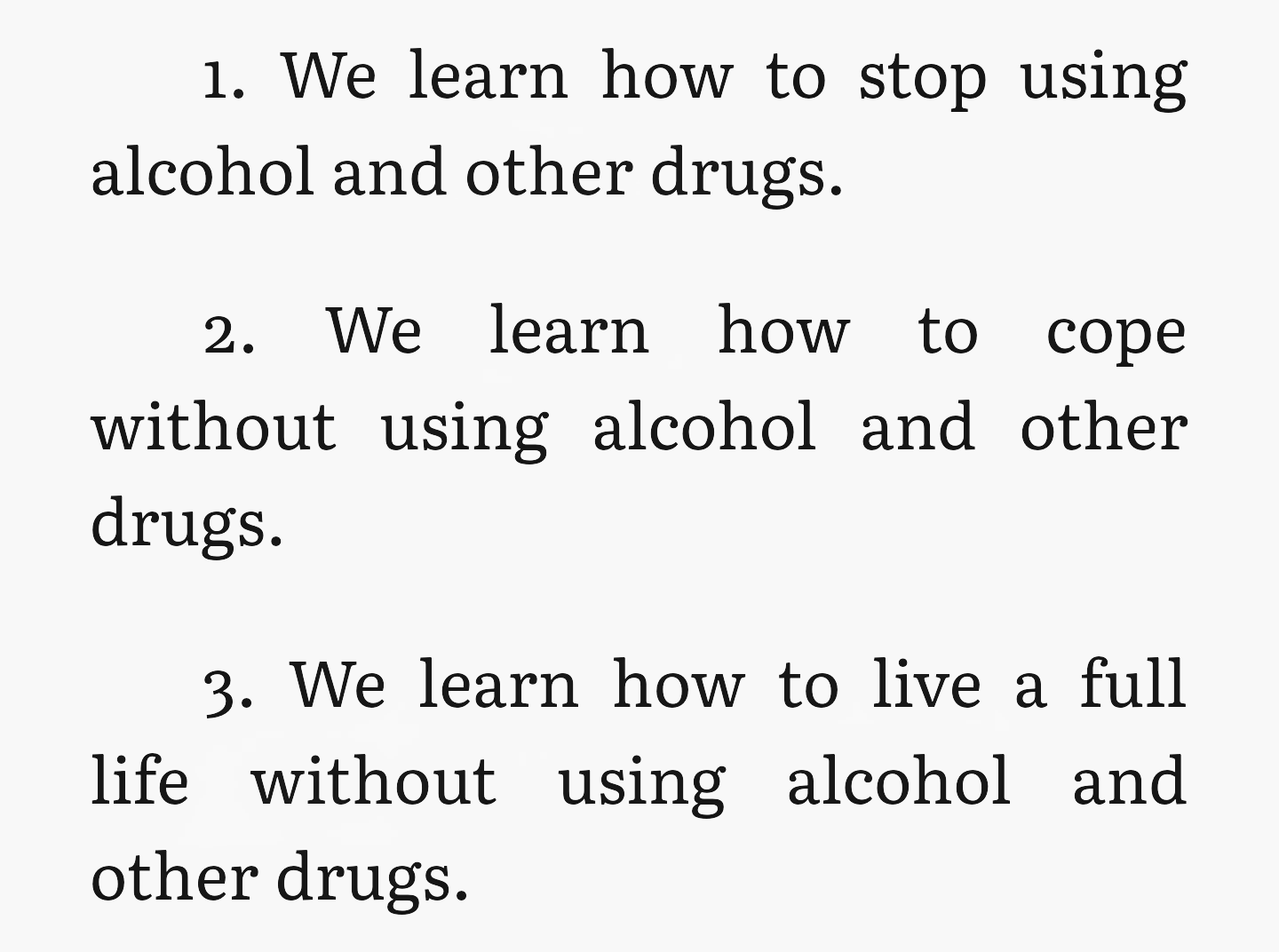 I'm moving from stage one into the second. I've learned to abstain from alcohol. The challenge now is learning to cope with life without using. Obviously, that's going to take some time and experience. I'm looking forward to the full life he describes, but I'm not there yet.
Here's to another week of sobriety.
Good morning friends! I'm 6 weeks sober today. That's 42 days of freedom from the alcohol trap. BIG thanks for the encouragement each day.

— Sober Tony (@sobertony) March 28, 2017