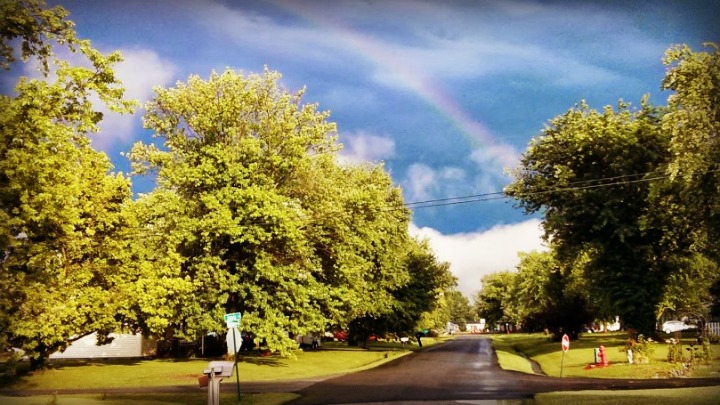 The first several days of alcohol recovery are the worst. After day 3 sober, my withdrawal symptoms were still mild I still had to deal with one big ugly fact:
I simply didn't believe I could do it.
The mental dependency and negative habit loops were pushing me backwards. I didn't know how to handle life without drinking. After many years of abusing alcohol, it was new territory to imagine life.
If you've made it this far you are in new territory. The sturggle is moving from surviving physical withdrawl to managing the mental withdral. You need to focus now on moving forward – finding support, telling the truthing, committing to a recovery pathway.
My day 4 sobriety breakthrough
I woke up grouchy and it got worse throughout the morning. It was a good time to go jogging and sort out what was wrong. Of course, it's day #4 and my alcohol dependency isn't going to surrender without a fight.
Once upon a time, I was really a good runner. Now, I'm overweight and out of shape. So churning out a few miles is my usual limit.
Today was different.
Something told me to keep running. I took the left turn that puts me on track for my 8 mile loop. That was an extreme goal. It was hot and my pace was crawling slow. At mile 6, I was ready to turn home. The run worked – my mood was improving and I was ready to drink only cold water. Even so, my mind returned to this struggle to stay sober. I listed again all things alcohol had trashed in my life, including my ability to run fast. Then from somewhere deep inside a short prayer escaped:
Dear God, get this demon out of me.
It wasn't much or even that shocking. In the past I was a religious person, even working for a church. That was before the addiction erased most of my own personal faith. I'm not anti-spiritual by any measure, it's just something I haven't experienced much lately. Then without expecting anything, I heard a reply in my mind.
Just keep going. Finish the loop.
In a moment of dehydration and exertion, little voices are not so remarkable. I decided to play along. Laugh if you want, but I was willing to try. If things got bad enough I'd just have a drink from the muddy creek beside the road. Besides, I wanted some direction and spiritual help is always welcome.
My mind wandered off again, soon forgetting the prayer and the little whisper of hope. I started thinking about my upcoming business trip and how I could explain why I wasn't drinking to my friends. Then I began to imagine formulate a strange plan  – what if I just told them the truth.
I reworded it a few times and settled on a non-disclosing statement, "I've skipping the beer, it's been making me sick lately." It was true enough and could be followed up easily enough, "I'm just sticking to water today, you know I can't afford those calories." It was a clear plan and should solidify my decision not to drink.
My mind wandered off again. Then it struck me – it's time to announce my discovery to my wife.
She's a non-drinker (doesn't like the taste) and has never approved of my habit. That was an easy excuse for me drinking alone. Plus it gave me cover to indulge as much as I wanted, so long as I never appeared drunk around her. Deep down I suspect she knows about my problem, but the shame of admitting it is a major challenge. Somewhere on mile 7 the speech took shape.
I've realized I have a problem drinking. I've been secretly reading some books about it and I have decided to stop. I'm thinking of finding a counselor to help me, but I just wanted you to know.
It's not much, but just imagining the conversation has given me some real hope. If I can admit this problem to her, maybe I can find a way to crawl out of this darkness.
At that point I was nearly home, the run was a sufferfest, but those insights were exactly the wise answer my prayer deserved. I am thankful to God, and the dehydration, and even my subconscious. It was a spiritual moment and offers me a better direction.
Just keep going.
One last bonus came on mile 8 when I saw a well known local alcoholic mowing grass. He's one of the most miserable, manipulative, and self-destructive people I've ever known. I waved hello, but just the sight of him at that moment felt like another warning. That's me in another 15 years of drinking.
But today, God gave me a choice and a way forward.
I'm going to finish the course.
---
Sober Again Update – February, 2016
Reflecting back on this day, I can still feel the hope and freedom from that day 4 sober. It was the one moment that made me feel I could actually break free from the monster of addiciton.
Of course, I failed and wasted another 6 months in the trap.
Looking back makes me realize where I missed the obvious point. Even in that moment, I both hated alcohol and loved the way it made me feel. I still imagined I needed a drink to feel happy and complete. I still believed the massive cultural brainwashing and chemical induced self-deception.
This time is different. The temptation has been almost nothing because my mindset has changed. Alcohol brings nothing positive to my life, only misery.