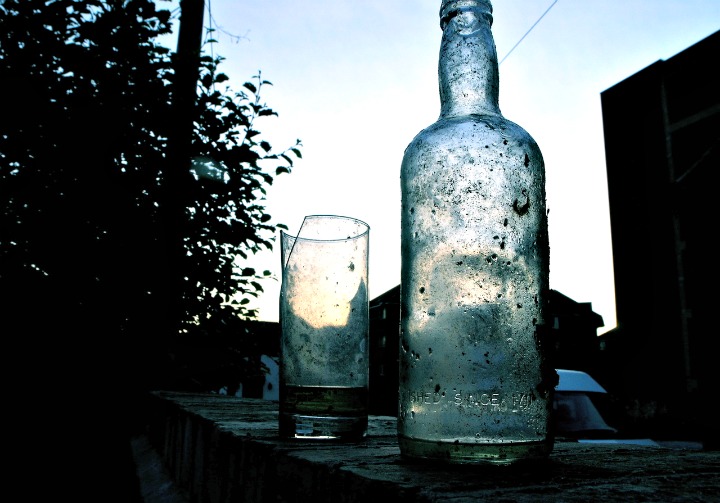 I've been looking for some answers tonight because my alcohol detox didn't have all the nasty side effects I've heard about.
Full blown alcohol withdrawal syndrome can be a life threatening event. If you are going sober for the first time, definitely talk to a medical professional. Here is AWS as defined by Wikipedia:
Alcohol withdrawal syndrome is a set of symptoms that can occur following a reduction in alcohol use after a period of excessive use. Symptoms typically include anxiety, shakiness, sweating, vomiting, fast heart rate, and a mild fever. More severe symptoms may include seizures, seeing or hearing things that others do not, and delirium tremens (DTs). Symptoms typically begin around six hours following the last drink, are worst at 24 to 72 hours, and improve by seven days.
Another article from WebMD about alcohol withdrawal issues the same warnings:
Alcohol withdrawal syndrome is a potentially life-threatening condition that can occur in people who have been drinking heavily for weeks, months, or years and then either stop or significantly reduce their alcohol consumption. . . . The death rate from DTs — which are characterized by confusion, rapid heartbeat, and fever — is estimated to range from 1% to 5%. Because alcohol withdrawal symptoms can rapidly worsen, it's important to seek medical attention even if symptoms are seemingly mild.
I'm on day 9 sober again, the second time I've made it this far, but I've had several shorter dry spells lasting up to 4 days. Each time I've been on the lookout for the big time problems described above and ready to call 911 if things got bad. However, my symptoms are very mild. Here's what I've experienced going sober for the first week.
Day 1: I always wake up with extreme sweating after a heavy binge.
Day 2-3: I typically will have anxiety and mood swings.
Days 4-7: I've noticed a pattern of headaches, irregular sleep, and irritability.
Beyond 1 Week: I've only been there once, but I'll be blogging about it this time.
Why don't I experience full blown alcohol detox?
That's probably a medical question (or just another mystery about addiciton) but from my reading I have a few theories. Please let me know your thoughts in the comment section below.
I'm only 8 years into heavy drinking and 18 months into severe daily alcohol abuse.
Even at my worst, I'd have weeks of moderation (aka not blackout drunk) and occasional days without drinking.
Besides the alcohol, I took decent care of my body. I'm a distance runner and careful about my eating when I'm sober.
I'm found ways to avoid overdose vomiting and hangovers. I made a habit of drinking lots of water after a binge and avoiding the more concentrated distilled liquors.
My family tree is basically a drunk tank, maybe we have some generational adaptations to heavy drinking.
This is not to say my health isn't a wreck – I don't imagine I've somehow installed a firewall. My alcohol abuse has been extreme, maybe this is just my chance to get out of the alcohol trap before it gets fatal.
If you've gone through withdrawal and detox, I'd love to hear about your symptoms. Let me know in the comments below.