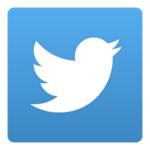 I've heard people say that "online friends" are something less than authentic or even unhealthy.
I say that's bullshit. I couldn't have made 23 days sober without them.
Since I'm 1700 miles from my old life and speaking a new language — I simply didn't have anywhere else to turn but online. Alcoholism destroys connection, that's why we need to stick together in recovery. So I'm dedicating today's blog post to all those awesome recovery peeps who are there for newbies like me.
No matter where you are in your recovery, day 3 or day 23 sober, you need a support network.
I joined Twitter to find others sharing their recovery story. I was overwhelmed when so many reached out to me with encouragement. It feels like a 24/7 Token Club, except you bring your own coffee. Some examples:
56 likes and 13 replies on my first tweet!
I'm celebrating 2 weeks #sober by joining Twitter

— Sober Tony (@sobertony) February 28, 2017
Dude !! Tony !!! Welcome my brother!!!! https://t.co/MTw1rgc3hA

— Reborn in Spirit (@shazam1985) March 1, 2017
@sobertony Welcome to the #recoveryposse Tony.

— Ohio SQ (@OhioSQ) March 1, 2017
Lots of encouragement (and some humor)
@sobertony NO. At only 22 days its all still new.
You've just stopped putting an addictive drug into your body. Mood swings normal.

— matthew smedley (@mattsmedley1974) March 8, 2017
@sobertony It takes time for the brain chemistry to level out. The only way out is through. You'll get there.

— Amanda (@recoveringmama) March 9, 2017
@sobertony Congrats Tony!
Coke, straight up. Not shaken, or stirred.
Haha. Love it man.

— Mark Goodson (@ManInRecovery) March 5, 2017
@sobertony never. The disease is always there and wants me dead

— Marjorie Graber (@grabmarj) March 2, 2017
@sobertony Oh, I remember those days! Along with "casual" conversations with people to try to get information about what I said or did.

— AnotherJen (@PotataHed) March 3, 2017
Search #RecoveryPosse on Twitter to find even more.
To those mentioned above and everyone else out there, thanks so much.
You've been a major help to my recovery.
---
23 Days Sober Again Update: September 2017
I'm back in recovery after a summer long relapse and once again my friends on Twitter were with me through my 7 day detox. I am so grateful for their encouragement and advice in this struggle against alcohol addiction.