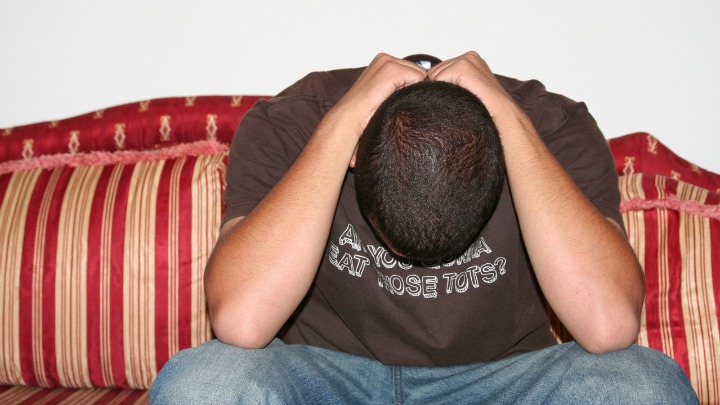 It's three days into my latest dry spell and I'm just feeling down.
More exactly, I'm feeling sorry for myself.
Some new health concerns showed up yesterday. It's nothing terrible, just the normal progression of bad habits and getting older. This news is a green light for my inner addict. He  whispers, "This is shit. Why not have something to drink?"
Drinking, likely a weeklong blackout, is our favorite way to handle bad news and indulge in some self pity. It's probably my most consistent trigger. I don't need anything major, just a slight misfortune or cloudy day.
The cat died – I got drunk.
I argued with my wife (or girlfriend) – I got drunk.
The taxes came due – I got drunk.
I caught a cold – I got drunk.
My political party lost – I got drunk.
They didn't ask me to coach my son's team – I got drunk.
I felt unappreciated at work – I got drunk.
My wife wasn't in the mood – I got drunk.
My favorite team lost a game – I got drunk.
A business deal fell through – I got drunk.
My car needed new brakes – I got drunk.
My favorite restaurant closed – I got drunk.
An elderly friend finally died – I got drunk.
That's the basic pattern. I would discover my life wasn't perfect, feel sad about it, drink myself sick for a week.
It's obvious to see this kind of habit loop only makes problems worse. In the short term, things didn't seem to matter a few beers later. In the long term everything got worse, eventually nothing felt like it mattered anymore. Some days I would drink just to anticipate potential problems.
It's a cycle. Negative events ➡️ negative feelings ➡️ negative actions (drinking) ➡️more negative events. It's a basic rule if life. In any situation, just add liquor and everything turns to shit. When you put poison in any recipe, the outcome is going to be healthy.
Today is going to be different.
I'm looking for a better response to the trigger of self pity. This blog post is one step. I already went jogging. Next up, I'm making a list of positive options to respond to my bad news. I'm not worried about follow through, just making the list so I can feel like I'm in control.
Search Google about the health problem
Get some OTC products to help
Find some recipes to eat better
Make other lifestyle choices to help
Go visit the doctor
Get prescription medication
Journal when the symptoms occur
Take a nap