---
---
My fresh new hair, barbershop chair.
I've never smiled for less.
Digress.
Forty days past, this look could last.
Time to sweep up this mess.
Hell yes.
---
---
I wrote this poem to celebrate my first 40 days sober. It was an interesting exercise, even if it's my thing. Leave a comment to share your thoughts.
I hate sounding like a TV jingle, but like rhymes.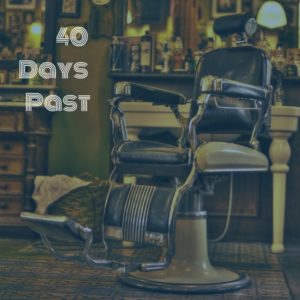 What's it like being 40 days sober?
I still have the rush of freedom every morning when I check my sober count app. It's hard to believe this is actually happening after years of failed attempts. At the same time, I'm starting to see the real work is still in front of me.
The physical addiction is broken, or at least in remission. As long as I can stay alcohol free I won't have to deal with the alcohol withdraw and hassle of detox week again. That's often the most intense part of the fight.
What remains is all the work of putting my life back together. This means learning to live sober and wait on my emotions to find some stability. After 40 days without alcohol, I feel like I'm awake.
Except, the nightmare was real. All the terrible things from my drinking days were real – my whole life is a big mess.
Recovery is giving me the tools to deal with life without drinking, but going sober doesn't magically erase all the problems I've been creating during my years of alcohol addiction.
Going forward I will need more courage, honesty, and dedication than I ever imagined.
That's the plan. One day at at time.