You know that never works right? Nobody gets sober on their own.
That's what the incomparable Sarah Fader told me on Skype. That was one month ago and I think she might have saved my recovery with that little piece of truth telling. Not to mention the two great guys she helped me contact.
Sarah if you're reading this – you were in the top 5 for my potential higher powers.
@ManInRecovery @danthestoryman @sobertony WORD. Tony needs some advice on the recovery community #xa

— Sarah Fader (@TheSarahFader) March 19, 2017
Back to the question, do you need a sponsor to quit drinking?
It may have been possible, but looking back I don't like the odds. Even working through Skype, my sponsor has been a major help in my fight against addiciton. I was already 40 days sober when we got started, but the work since then has been so important for me staying sober.
The trusted guide is a key part of most recovery programs. Bill W was the original AA sponsor. When I read the BIG BOOK it's very much like he's sponsoring me today through his writings.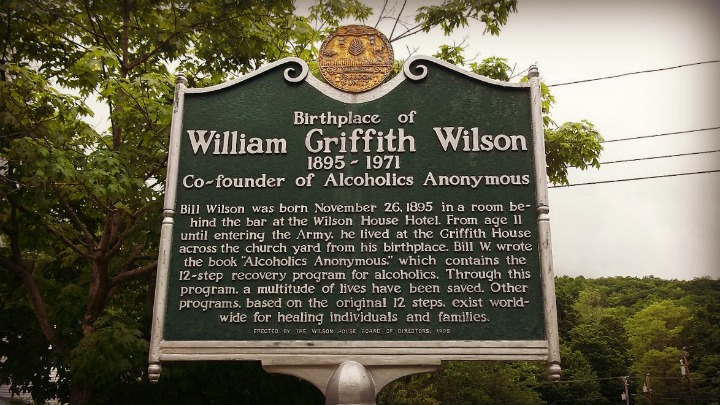 I'm very grateful to have help with my recovery. I will take all the help possible to beat this addiciton and get my life back on track.
Here are #9 ways my sponsoring is helping my recovery
He's my coach for the 12 steps.
When I need help, he's my tutor for the BIG BOOK
A veteran of recovery can best tell you when to duck & cover
He listed to my 5th step – that was a 2 hour meeting
Someone with zero motive to manipulate me – so I can trust
Someone who I have zero reason to manipulate – so I can be honest
Bullshit alarm – so I can start trusting myself
A friendly voice in my hour of need
Someone who can say "good job" knowing what it's like
Now that' I've been to some other AA meetings, I know that my experience is what you'd expect from a good sponsor.
Maybe the better question, why would you want to fight addiciton without someone like that in your corner?
I'd love to hear your feedback. Leave a comment below to share your experience with sponsorship (good or bad).