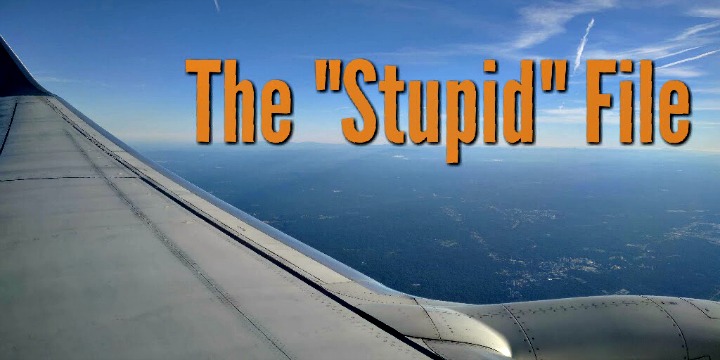 Lots of things about my drinking were head smacking stupid, I'm expanding my stupid file
Many of my actions belong under that label — before, during, and after drinking. Sick not weak is true, but I had some bone-headed choices that made my situation more painful. Mental health was an issue, my stubborn pride was the deciding factor.
Maybe the mood stabilizer is helping life make sense again (as promised).
29 days on #bipolar meds
???? Ready to admit moving to a 3rd world ghetto, w 50% fluency, 1 friend, and obvious alcoholism was a bad idea ???? pic.twitter.com/fPWwuuoClL

— Sober Tony (@sobertony) May 28, 2017
Maybe it's just the AA promises coming true.
We will intuitively know how to handle situations which used to baffle us.
I'm starting to suspect the bafflement was in my head, not a part of the situation.
Honesty + connection is the foundation of recovery
It's great how step one gets that right with the first two words
WE ADMITTED …
So, let's keep being honest and let's keep talking. Leave a comment below to start the conversation. That's why I started this blog and I hope that's why you're reading.