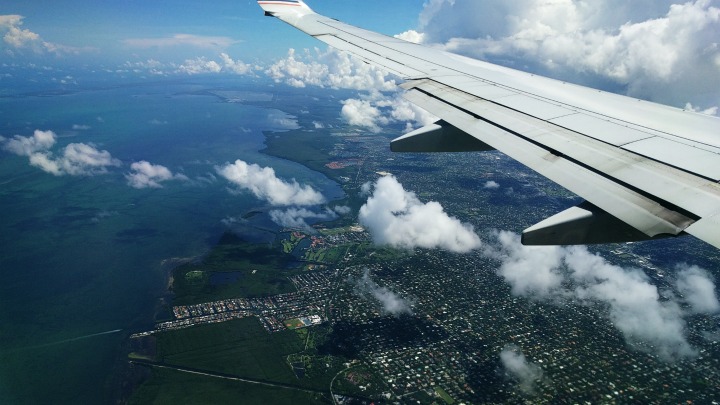 I love this view, especially when I'm drunk.
The very few times I flew sober, I was a hot mess. Every creak of the airplane and every hint of turbulence made my skin crawl. It was nothing short of panic.
Enter alcohol ????
Flying became an adventure. I would liquor up driving to the airport, then at the terminal bars, then keep them coming all flight long. I thought I was having a blast and took hundreds of drunk selfies to prove it. It was my thing.
Next week, I'm flying for the first time in recovery. This post is all about my plans to keep sober and escape this obvious drinking trigger.
My problems are more than the airplane:
Airports mean feeling alone. Feeling alone means drinking.
Visiting my old life is a major relapse danger.
Leaving my girlfriend gives me anxiety (I'm probably co-dependent).
So how can I build a sober travel plan? What's the strategy when cravings come?  I made this quick list right after I bought the ticket.
Eat a big meal before I leave for the airport.
Pack my credit cards in my checked bags (no ???? = no ????)
Stay connected with recovery friends with inflight WiFi
Read the AA Big Book and work on my 12 steps
Listen to sobriety podcasts for the flight
Have my recovery playlist ready to go
Play Tetris on my phone. It's a reliable anxiety buster for me
Write some posts for this blog
Schedule a short layover, no time for bars
Check-in with my sponsor when I land
Drink lots of coca-cola on the plane
Find a meeting the morning after I arrive
Ask my mom to get any beer out of her house for my visit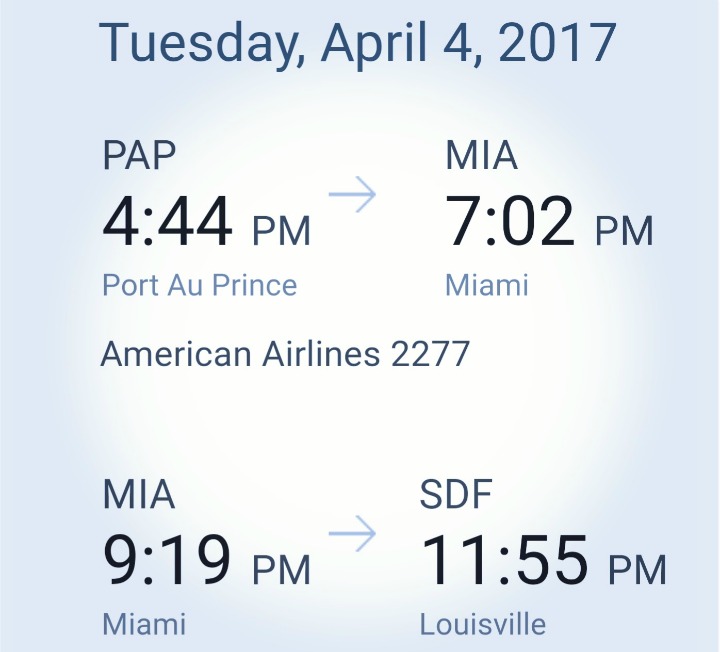 After that, I tweeted my flight details and asked my friends for advice:
Ok #recoveryposse I've got 6 days to lock down my sober travel plans ✈️ would welcome any & all advice… pic.twitter.com/4nV2C3G5pd

— Sober Tony (@sobertony) March 29, 2017
@danthestoryman @sobertony same! Also: I travel for a living. I eat a lot of ice cream in airports. Read a lot. Bought nice ????for ????. Twitter!

— HD (@hdbigjourney) March 29, 2017
@sobertony @28DaysMore relapse is a choice. Sobriety is a choice. It helps me to use all the tools…repeatedly sometimes, to choose wisely.

— Sunglass Mafia (@jonniqueen) March 29, 2017
I also checked out my favorite sober bloggers for their tips for traveling sober.
Sober Senorita had this great advice:
I've learned in my sobriety is that EVERY place can be a sober place, just like any place can be a party place. It's up to the person, not the place.
Psychology Today blog offered these tip, very relevant to my situation:
Stress is a common trigger to drinking, and travel is stressful. You're dealing with new situations and sometimes with new cultures, currency, foods and languages. And let's not forget the getting there. For some, the flight is the most stressful part of the trip. Alcohol can start to feel like a necessity just about the time the flight attendants come down the aisle with the drink cart. Prepare yourself for your travels by practicing stress-reduction techniques you can call upon as needed.
Sober Julie shared this:
Find local meetings – Once you've decided on your location, have a look online and find local 12 Step Meetings. I usually go to a meeting while I'm away, it helps me reset and also exposes me to meetings around the world. If you're in AA there is a world map with meetings listed HERE. If you're on a cruise, have a look at the itinerary daily there are meetings on several cruises listed as "Friends of Bill W".

Watch for H.A.L.T. – While on your holiday, pay attention for symptoms of H.A.L.T. (Hungry, Anxious, Lonely, Tired) just as you would in your daily life. Stay connected with your body/emotions and ensure you're staying healthy.
Dumb Little Man posted some great advice:
As part of your recovery, you will have identified your triggers, and physical and mental scenarios that have previously led you to addictive behaviour. Be introspective and analyze those triggers again. Remind yourself of them fully and be completely aware of the danger they pose to your sobriety.
That's all I've got for today. I'll report back next Tuesday.
I'd love to hear your comments. Let me know how you keep sober while traveling.