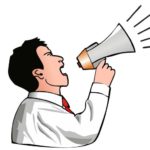 Here's another round of kick-ass blogs I've been reading. I hope you enjoy!
There is so much strength and wisdom in the recovery community. Thanks for sharing so honestly online.
Claire – you're my new favorite writer. Seriously.
Megan – I love your self honesty, I'm learning so much from your story.
Laura – I love how you answer the question, "Am I an alcoholic?" You nailed it. Alcohol isn't our friend, even if we wish it was.
Sarah – Your story made me think of how I treated my x-wife. Not sure how to respond except, "I was wrong, I'm sorry, and I love you."
Mark – Thanks for sharing your struggles and helping me with mine.
Ritchie – This is awesome, so much encouragement when we fight this thing together. It was awesome when you added up everyone's sober count.
Paul – Keep speaking up. Guys like me need to hear it. Your blog is kicking my ass in a good way.
Anger Trigger Warning: I disagree with the following article. I know drinking is a choice (raise glass, swallow poison) but that doesn't mean alcoholism isn't a disease. I'm reading shit like this because I want to stay open minded. I can't speak for anyone but myself and the theories below do not explain my experience.
Twitter Still Rocks
Sometimes you just need someone to tell you you're not as terrible as you think you are. #KeepTalkingMH

— Paul McCormack (@paulymac4u) April 27, 2017
Top Tweet #EndTheStigma #KeepTalkingMH https://t.co/gai0pCFeoC

— Aidan O'Connell (@EndTheStigma_ie) April 27, 2017
I am truly #grateful for the #recoveryposse – every single day one of you amazes me.

— Damien (@soberboots) April 27, 2017
what I love about twitter: even in their darkest hour, people take the time to ask if others are ok. #KeepTalkingMH #WorkWithToday

— Jen (was jeninsocks) (@aweebitblue) April 27, 2017
This life
I accept
Mine
Tarnished
Pieces lost
Missing parts
Poor function
Yet going
Forward
Broken
Despite
Myself
~A.R.

— autumn70 (@AprilRhynold) April 18, 2017
What comes first …

— Sober Tony (@sobertony) April 23, 2017