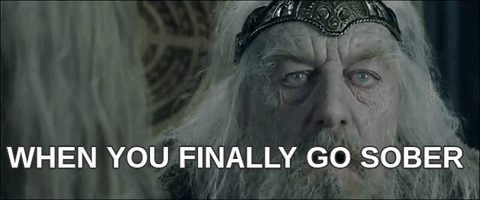 This is what recovery looks like to me.
Gandalf has just broken the spell that was controlling King Theoden. His eyes become clear and he recognized his beloved niece.
I know your face
That's how I feel about my family back in America that I abandoned. Even though I don't know what to do next, things are getting more clear every week.
Watch the whole thing on YouTube. I like how he immediately gets up and kicks some ass.