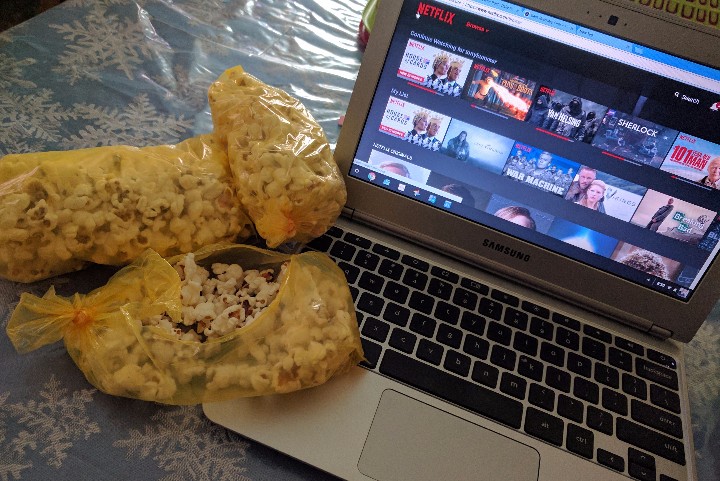 The self-pity week continues.
Today's edition was fueled by some bad financial news. With two emails, I lost half my income for this month – that's a big downside to the self-employment dream.
It shouldn't be a crisis because I've finally started financial sobriety. This means I'm limited on what I can buy. So today, I'm watching netflix using this cute 5-year-old Chromebook.
Everyone has a different "recovery" story
When I decided to stop drinking, I assumed that every alcoholic followed a similar path.
Hit rock bottom
Go to AA meetings
Battle through the sobriety milestones
Find a better life on the other side
But I'm learning that it's much more complicated. Not just in how people get sober, but how they stay sober, and how often they lapse back into addiction.
Even recovery posse on Twitter has people "go back out." It's heartbreaking, even if we are only friends online.
Addiction looks like a lifelong struggle for most people – I want to be sober, but it feels like a fight inside me – the addict identity is still something that is a part of their story.
What is most helpful for fighting addiction:

— Sober Tony (@sobertony) May 31, 2017
So what do I have left to lose?
I don't want to be someone who falls hard back into an addiction lapse. It would cause too much damage. This is where drinking would take me:
My business would finally fall apart – zero clients
When my rent comes due I'd be homeless in a 3rd world ghetto
My kids would be damaged by seeing me again – even if I found the money to fly home
Rapid physical and mental health deterioration
Early death or worse – living as a curse to those who once loved me
That's five good reasons not to start drinking today. Instead here's a mini gratitude list:
My business is still strong and I'll make up that income in a few weeks. In just 10 days, I'll be back in the USA for Father's Day with my kids. Those kids are proud of me and still think I'm a hero. I have plenty of bipolar medicine  and it's doing the job well.
Recovery is winning. Current score is 108 days of sobriety.