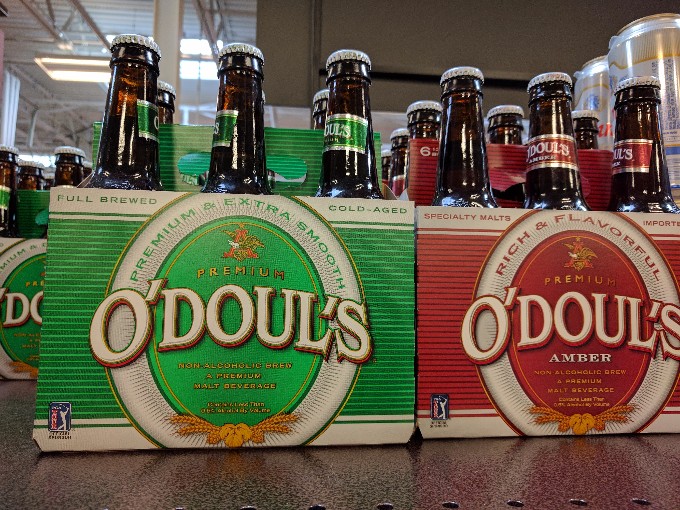 Zero.
That's how much interest I had in alcohol free beer when I was drinking.
I thought anything under 6% ABV was a waste of time. At best, non-alcoholic beer was for kids who wanted to feel grown-up. At worst, that fake beer was an abomination in the sight of all things Holy.
But last night, I tried some O'Doule's. ????????‍♂️ That's a headsmack emoji used in the right context.
It didn't feel like a craving, just a curiosity. I've missed beer and wanted to know if it was possible to separate the drink from its addictive history in my mind. The results were a definite NO.
8 Reasons I Hate Non-alcoholic Beer ????????
1. It actually tastes like real beer, which instantly made me want real beer.
2. I didn't want to stop after one. It wasn't the mindless compulsion like when I was drinking, but I did finish the 6-pack. To be fair, I'm drinking about as many seltzer water each evening instead of snacking.
3. I had to walk through the beer isle at Kroger. That literally​ made my mouth water and eyes linger on all the new craft beers. It's not a safe place for me to hang around.
4. It triggered my old habits loops. Cue ➡️Routine ➡️Reward. I've worked hard to reprogram those through recovery. But last night, I was sipping on the AF beer and watching Netflix for about 5 hours.
5. I felt a placebo effect of fake drinking – more relaxed, decreased social anxiety, a little sleepy. Some part of my mind didn't know the difference.
6. It has more calories than my La Croix. I'm not hung over, but definitely bloated from all those damn carbs after dinner.
7. It's sold by the big brewers. That's a money decision, but I'm convinced they have a secret memo or research project about this shit. It's almost the perfect relapse bait, hidden in the beer section and keeping the habit side of drinking strong.
8. Last night, I fantasized about moving up to light beer. That was the "ah-ha" moment for me. The little addiction whisper had a receptive audience. "It's cool. Now that you are in recovery, it's ok to mix in a light beer with this stuff." I know that's a lie.
Should an alcoholic drink non-alcoholic beer?
My experience says no. It's just asking for trouble and has less benefits than seltzer water. You own your recovery, but I'm done with this experiment.
Maybe someone on a harm reduction plan could do something like 1:1 fake beer to real beer. But if you could do that, you haven't reached the powerless stage of step one.
Will I try it again?
Hell no – It was a stupid idea.
I was curious, but I didn't tell my sponsor (until Twitter) or turn the issue over to my higher power. In other words, I wasn't being honest to my step work. That's a character defect that needs removed.
I don't need to play with fire to know it's hot. My fight or flight instinct kept screaming:
Wake up you stupid fuck. ???? This is part of the trap, ADDICTION wants you to lower your guard. It's not a slippery slope, it's a danm sinkhole.
I'm starting to imagine those Korean War veterins from my AA home group for my Sober Tony self talk.
Was this a relapse or just a lapse?
I'm not sure if the labels matter, but here's what I'm thinking:
I wasn't physically drunk. There was no chemical intoxication, I was sober as seltzer water. So the sober date still counts.
One day at a time. If anything this experience has given me fresh motivation to abstain from alcohol.
I'm polling my Twitter friends, their feedback is always helpful.
Should I call it a relapse if I drank 6 non-alcoholic beers last night?

— Sober Tony (@sobertony) May 26, 2017
What do you think?
Have you ever tried alcohol free beer? What was your experience? Leave a comment and get the conversation started.
Any bloggers who have written about this please leave me a link in the comments and I'll add it to the post.
Update:
Some second thoughts – from the Since Right Now podcast about alcohol free beer.