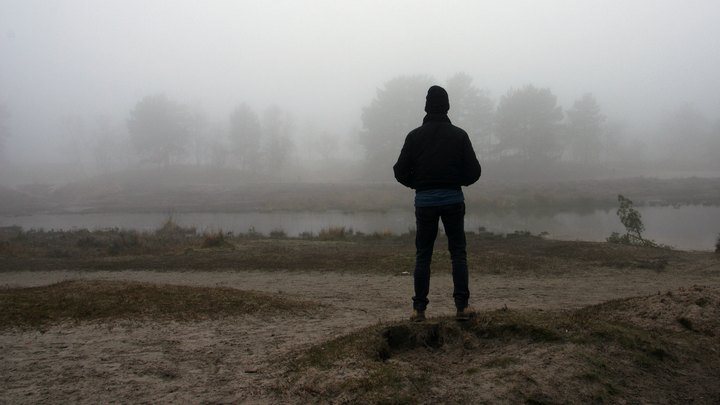 Thank you for reading. I hope you find my posts honest and some help in your life.
For now I'm writing this blog anonymously – I'm not ready to admit my problem to the world. I learning to be honest, but there is nobody who knows things are so bad.
Yes, I am a real person.
I'm a married almost 40 guy with a houseful of kids. My wife is great. I used to be very religious and even studied theology in college. After that I earned a master's degree in education. I've run a marathon and used to take good care of my health. For 10 years I worked for a church and have done volunteer work overseas.
From the outside our life looks great. I'm the last person you'd expect to have a drinking problem. I really have everything I used to dream about when I was younger – with one exception. I'm losing control of myself.
I've been a secret alcoholic since I was a teenager. Lately, it's gotten a lot worse.
Because of some early business success, I could afford to work from home. That extra freedom was my downfall. In this last year (pre-sobriety) I've enjoyed a morning binge while working in my home office, afternoon nap, dinner with the family and then a second binge while wrapping up some work in the evening. It was fun, once I found the right drinks to avoid hangovers and vomiting. Things have gotten worse, every area of my life is suffering and sometimes I can't remember days at a time.
While looking for answers online, I discovered other people blogging about their recovery. It was inspiring and fits my interests (when working I'm a web developer / content editor). I hope one day to share my real name, but at this point that would prevent me telling the truth.
This blog started as my long-shot because I was short on hope. Each day I'm gaining a little courage and discovering what it means to get sober. You can read my Sobriety Journal posts starting at Day #1
We Need Community
I'm dreaming that this blog could become a safe place for others too. It's where we can talk about addiction, sobriety, recovery, and fight this demon of alcohol.  I'm hopeful my stories will help someone else out there too.
It all starts when you leave a comment on any post.